In 2015, the 6th Bi-City Biennale of Urbanism/Architecture (hereinafter briefly referred to as "UABB") was held in Shekou Industrial Zone, Shenzhen. "Re-Living the City" was the theme of present biennale. In the current context of rapid urbanization, it takes "rebuilding city and homestead, building wonderful world in the future as tenet, advocate rethought, re-imagination and re-utilization on current situations of architecture and city, provokes the masses' recognition and concern on urban itself and return on origin of urban development and human life.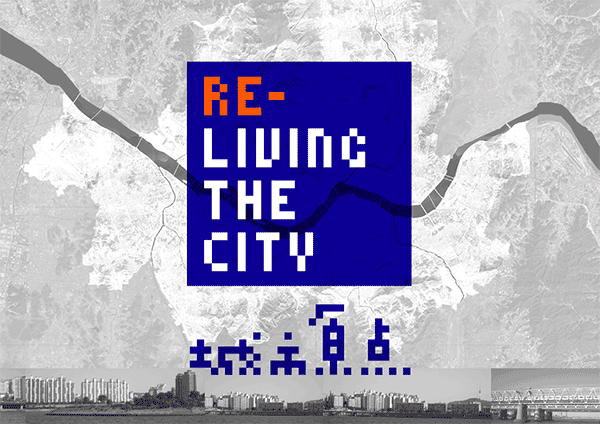 Within the three-month exhibition duration, 2015 UABB wished to present more contents involving interaction.
A TEDx Conference of UABB was put on agenda.Since its inception in 2012, TEDxShennan Avenue has continuously focused on spiritual demands of this special city, Shenzhen. At the present Bi-City TEDx Conference, KAI and TEDxShennan Avenue formed a joint curatorial team. How can we manage to plan a TEDx in less than two months?
A unified topic is the prerequisite of smooth progress of a conference.
We continuously uphold the theme of "Re-Living the City" of UABB. When interpreting the noun "Re-Living the City" in details, we might as may transform it to be a sentence to be more easily understood. What should we do to make urban life better? Thus, we disassemble it to be elements closely related to urban development: Technology, architecture, art, society, creativity and entertainment.Since categories of contents have been established, who is suitable to discuss these matters?
We choose guests coming from six professional fields.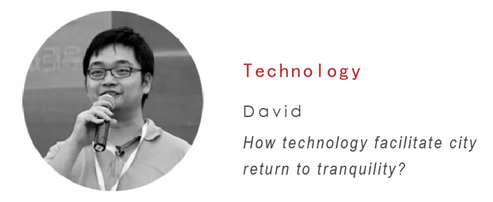 As the founder of Marcotellect Technology, David once sought studies in Canada and HK Marcotellect Technology is committed to focusing on health of human brain. The company once was entitled as 2014 Top 50 Innovative Enterprises in China of Fast Company (an authoritative media in the US). David also was evaluated as 2015 MCP 100(Most Creative People in Business.

Each corner of our living space is imbued with urban people's impetuous mentality. Is it possible to be solved by technology? Marcotellect Technology developed a head-wearing smart wearables device named BrainLink, which can use brain waves to test and analyze mental state of brain and facilitate brain to get completely relaxed. Through smart head hoop and relevant App, you can control brain waves to play games. It involves up to twenty varieties of games such as Zen Garden, Mind Sports and Mind Combat etc.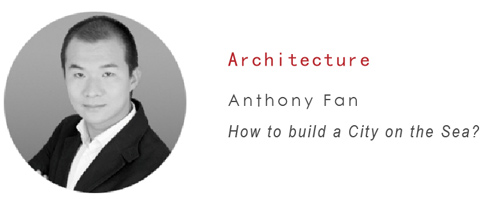 Anthony Fan currently holds the position of Design Director of AT Design Office. He is a registered architect of The Royal Institute of British Architects. The Scottish Parliament headquarters building project that he had get involved in once won the most prestigious The Stirling Gold Prize. He also once led the design of Beijing International Airport T3 Terminal.
After Wenchuan Earthquake broke out, Anthony Fan and several designers jointed created and organized "Deliver to Sichuan" design exhibition, designed SWAS tent shaped like a lotus root for earthquake-stricken area in a trans-boundary way.

As to mankind's moving to Mars, it is required to start from the discussion on mankind's living on 70 % of waters on the earth. Anthony Fan analyzes a set of solution based on his ongoing project---The City on the Sea. Power supply, fresh water, wharf, shopping center, school and residence are on the sea.


Nut Brother is a Shenzhen-based artistic creator, creative individual and social activity initiator. In 2009, he initiated non-profit social space "99 Book Stack". Up to now, his works has a total of 196 projects including I Want to Create Art with You.", "Non-significance Company" etc. In September of current year, he once held up the nozzle of an industrial vacuum cleaner to suck in the air pollutants in the street in Beijing. He once explained that, "after one hundred days, I would create a brick out of pollution particles sucked up from Beijing's air, then used this brick to build a house and finally facilitate it to be vanished in thousands of bricks like a dust. Everything to the masses comes from dust and finally leads to dust."

Starting from the origin on establishment of Non-significance Company, he will share concrete operation of company in process of undertaking non-significant things. With a total of 30 salaried employees, "Non-significance Company" is the company which has been authentically registered.
The only similarity of their work contents is exactly that there is no commercial productivity: Teach a fish how to smile, count concrete quantity of hairs of right leg, observe and deduct constellations of 12 bricks…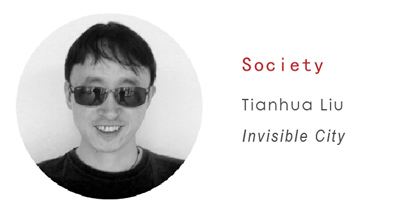 Tianhua Liu started to lose his eyesight for the reason of a disease in his childhood and went blind when he was 23 years old. He was admitted by one of the only two universities which enroll the blind in China at age of 25. Then, he obtained the offer of Overbrook School for the Blind (Philadelphia, USA) and correspondence course completion certificate of The Hadley School for the Blind (USA). In 2009, he left HK and returned to Shenzhen, and held the position of chief trainer of "Dialogue in the Dark" in mainland region. In his spare time, he is fond of reading, swimming, jogging, stock investment. This is a typical Tianhua Liu. His employer "Dialogue in the Dark" originated from Germany and it mainly provides workshops to business managers and a series of public-oriented "dark -related" experiential events, such as Experiential Museum in the Dark, Coffee in the Dark and Concert in the Dark etc.

The colorful world means only a vague memory of childhood to Tianhua Liu. As a visually impaired person, he lives a much more diverse life than many people do. He has a profound understanding of the cities different from that of ordinary people in his way. Blindness has not become an obstacle to Tianhua living in Shenzhen and HK. He has traveled to other parts of the world, relied on his own efforts to buy a house in Shenzhen. He will share the charm of Invisible City in his eyes.


Designer, marketer and digital producer, joint founder of ZANADU website, partner of Yugong Yishan (the leading music live house in China), former Senior Creative Director of OgilvyOne and Ogilvy & Mather. All of them are Dirk's identity labels. His creativity once won the first Cannes Advertisement Award (Cyber) in China and the first D&AD Yellow Pencil in China.

If the emerging technology has the category which is the most likely to evoke public curiosity and form interaction, it is undoubtedly VR technology and AR technology. In the context that the masses are increasingly fed up with traditional advertisements, as Senior Creative Director of former top-notch 4A Advertisement Company, Creative Director & Chief Marketing Officer of ZANADAU.cn in China, Dirk will share some ideas on how to use VR Technology and AR technology to solve the present business promotion topic as a creative individual.

Adam Place is the creator of global technological musical instrument (The AlphaSphere). AlphaSphere is a musical instrument shaped like a sphere. Through touching different positions of the sphere, you can correspond it to different sound tracks. It is praised as the music playing musical instrument in the future. In the meanwhile, as the controller of MIDI, AlphaSphere has gained the attention of numerous people who have amazing imagination in preliminary fundraising stage. AlphaSphere also becomes the option of many world-class musicians and DJs. At the present TEDx, Adam will present AlphaSphere performance as a special guest.
After trial lecture, lecture rehearsal, repeated communication with guests, TEDxShennanAvenue Reliving the City Conference was officially launched at Lecture Hall of Bi-City Biennale of Urbanism/Architecture on December 12, 2015. Guests' personal opinion output on urban life provokes the public's thoughts on huge change of Shenzhen, short but complicated history of Shenzhen as well as urban life in the future.
Before the scheduled launch of conference, in addition to preparation of basic materials, we also designed an original gift to give a commemorative surprise to present guests and audience.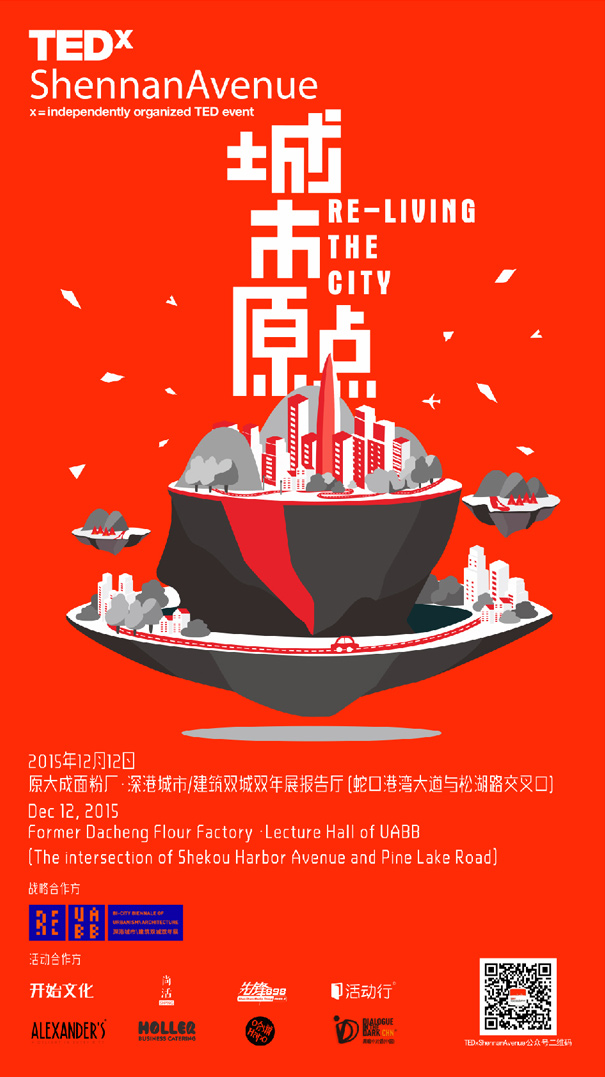 Primary vision of the conference is composed by a brain stringed by an urban island and the heart of island. The brain in central place symbolizes "Reliving the City (the theme of TEDx), shares some thoughts on city, life and mankind.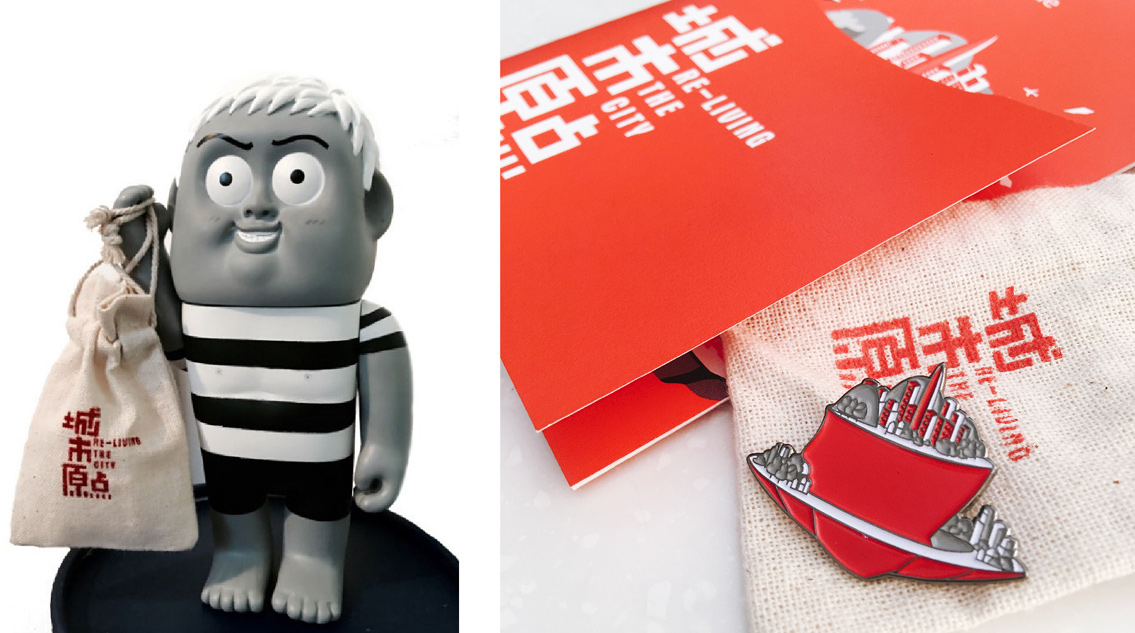 Badge continuing design concept of primary vision & the commemorative gifts jointly distributed with folder.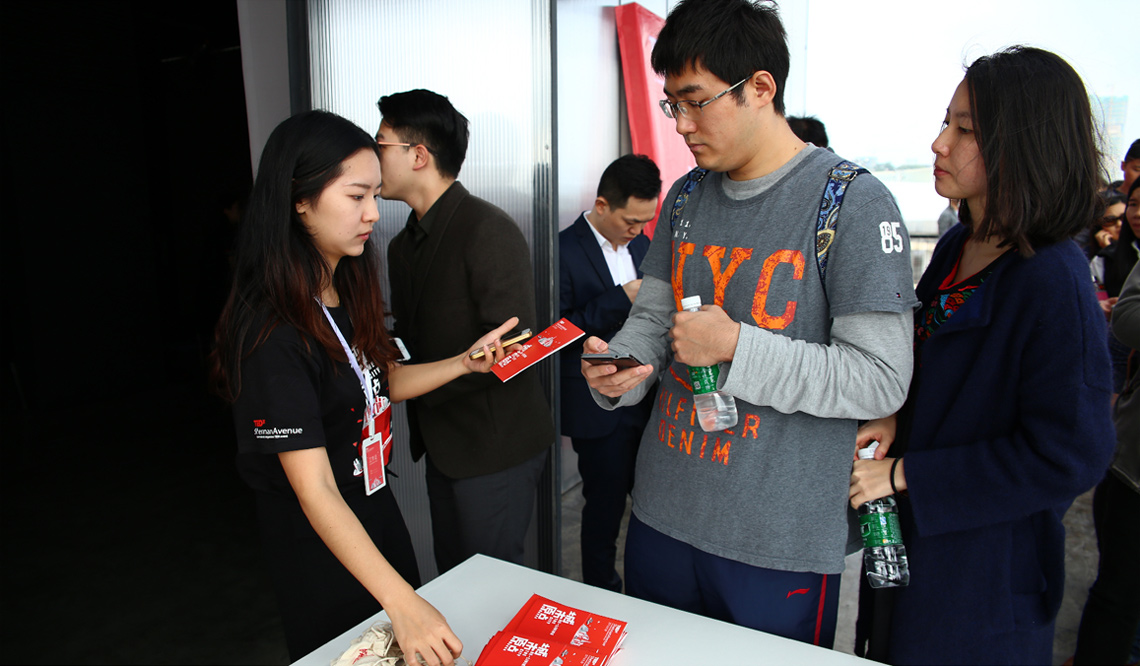 Audience collected commemorative gifts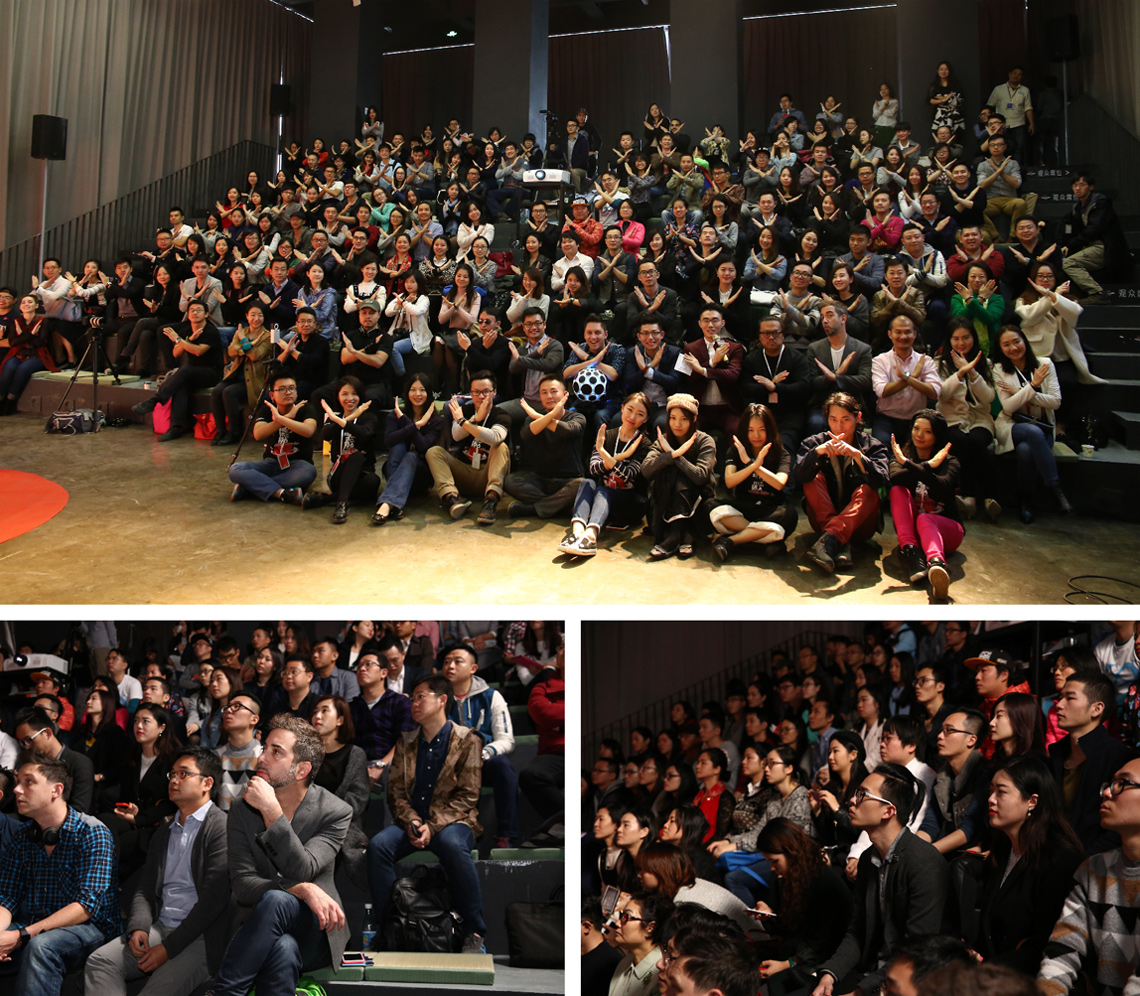 Enthusiastic audience said that, "they could merely watch TEDx video online everytime, but they were at the scene this time."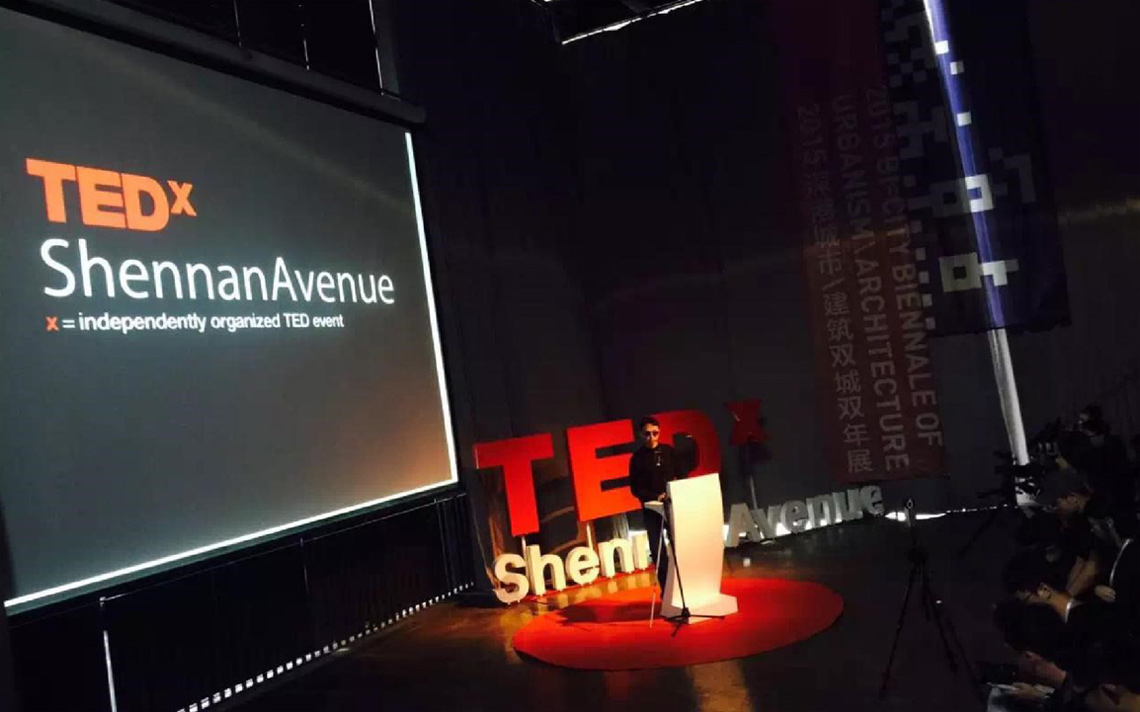 Among six guests, Tianhua is the last one to deliver the lecture. Perhaps he is the first lecturer by means of listening rather than seeing. From trial lecture to official lecture, from HK, Shenzhen to Amsterdam, Tianhua narrated the Invisible City to us for two times with utilization of eight audio-format pictures. Close your eyes, the voice and taste will vividly depict an Invisible City imbued with coziness and warmth.
This is the first-time collaboration between TEDx and UABB. Within two months, we make relevant plans and arrange rehearsal on theme setting, contents confirm, the choice of relevant guests, guest invitation and each guests' lecture contents to present this conference as directors.
The thought-provoking sharing which contains daily experience and provides reference to the public, the tickets competitively purchased by audience via various channels and the scene crowded with audience all indicate that distance between citizens and UABB is drawn close. It is exactly our original intention to practically plan and hold each detail of this conference.