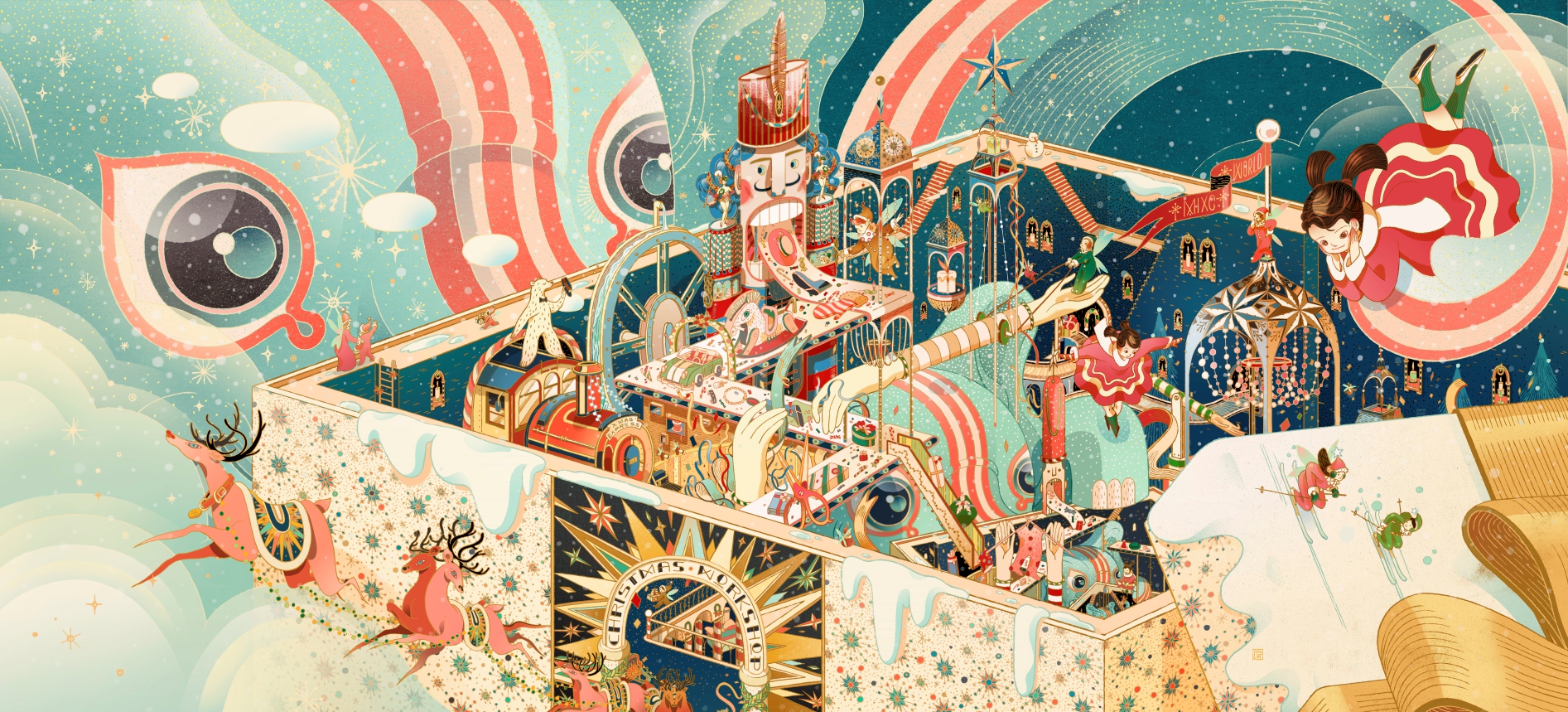 In the current years when the cooperation between art and business becomes increasingly close and it has turned to be the focus of K Design's work to explore how to trigger the formation of original contents in a business space via artistic medium. In creation of the opening KV made for CR's innovative business space, Mixc World, we invited Victo Ngai, an illustrator living in New York to jointly create with us from the perspective of Mixc World with art.
Victo Ngai, one of the youngest artists who hit the artistic list of Forbes "30 under 30". Her works have nearly helped her acquire all American big awards attainable in the illustration field and she was invited by various American main-stream media one by one, including New York Times, The New Yorker and Wall Street Journal, etc. What's more, her works were selected by the yearbooks of Communication Arts, American Illustrations, Spectrum Fantas-tic Art as well as New York Association of Illustrators for 6 consecutive years.
The style of her works is remarked as something "creating a fantastic world in a powerful and unconstrained style with illustrations and presenting western philosophy in an Oriental way". In 2017, she was invited by Apple Company to design its new image in Chinese New Year, since when, she has attracted great public attention in Chinese society.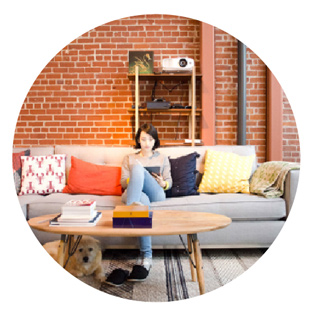 Victo Ngai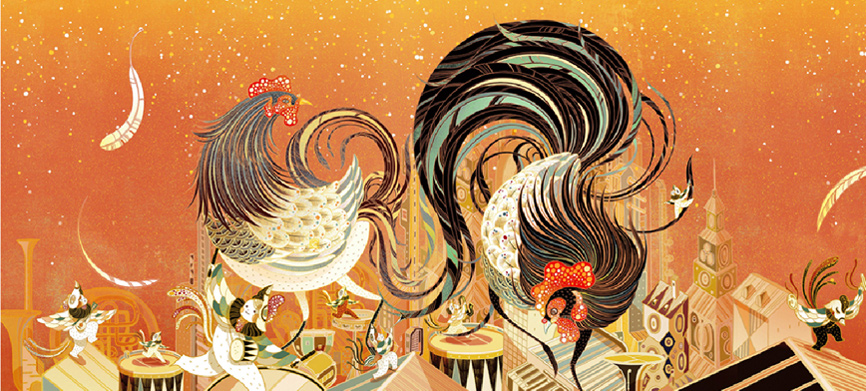 The New Image in Chinese New Year Designed for Apple Company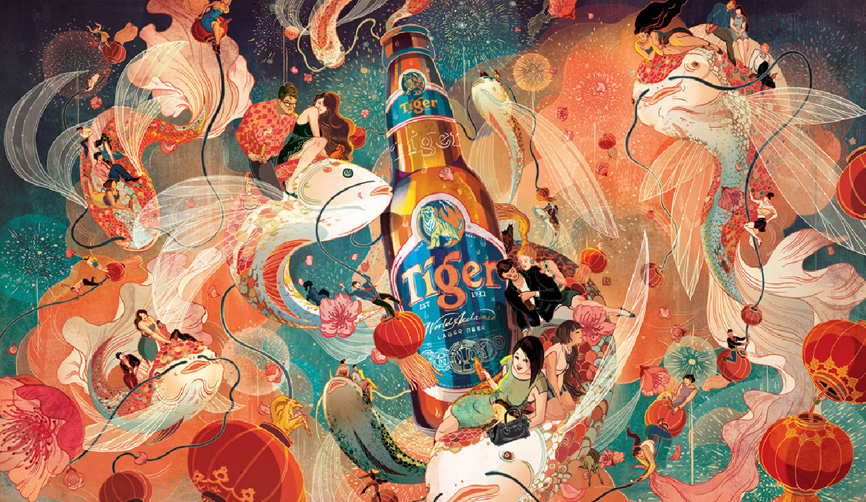 A happy tiger beer,Tiger Beer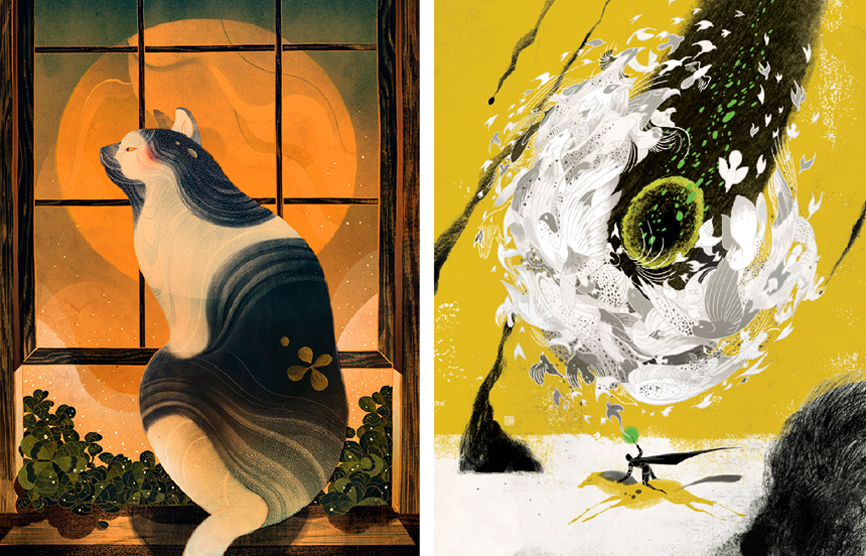 Clover, Tor Books Containing Danger, CIO LDI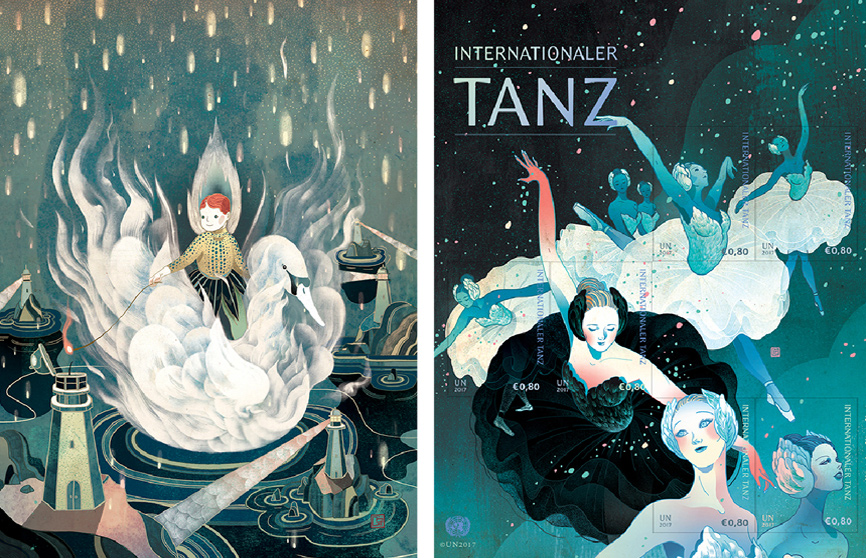 Knowledge Broker, Chief Investment Office International Dance Day-Russian Ballet,
United Nation Postal Administration
Among the artistic categories of painting, illustration may be the most possible one that you can grasp the imaginary tension and fancy at once via only a simple glance instead of any long-time immersion. Starting with the perceptible life contents in the future Mixc World, we can easily bring the consumers into a scene filled by unlimited possibilities through the perspective of an artist.Indeed, we can better understand the artist's thinking as well as Mixc World's consideration via a space-travelling dialogue from the work's invitation, creation to the final exhibition.
Q. You have various successful cooperation experience in the business collaboration field. So, how do you think about the across-boundary cooperation between art and business?
A. I personally think that art and business are inseparably interconnected: the business brand image is strengthened by art while art benefits from business promotion as well.
Art can never exist a vacuum space. It's a certain language. Though sometimes, its way of expression is quite abstract, euphemistic or ambiguous, its vitality must rely on the interactive communication with others. I prefer to explain with the remark Anish Kapoor once made, "There's something immanent in the work, but the circle is only completed by the viewer." Therefore, I'm very glad that various business cooperation can help bring my works to more viewers.
Q. What kind of creating experience forms your unrestrained style?
A. I must mention my "childcare" experience in a newspaper office when I was young. At that time, my parents were busy with their work. My father was engaged in trading, so he was always away for a business trip while my mother was a newspaper editor who was required to work for quite a long time. We didn't have a babysitter then. Therefore, my mother's boss made an exception and I was permitted to stay at the newspaper office waiting for my mom. There were no other children or toys there while pens and paper could be reached anywhere. I couldn't remember the exact time when I began to draw myself and my first "personal exhibition" was open at the meeting office there. I spent most of my wonderful afternoons playing and taking adventures with my partners in a fantasy world.
Maybe it is exactly the reason why painting attracts me so much. It may be because it can rise above the reality and bring a person to another more interesting world. I prefer to maintain certain abstractness and "uncertainty" in my illustrations so as to enable each viewer to have a unique interaction with the world in the painting. I think illustrations should be thought-provoking and its dialogue with its viewers can't be confined to the visible contents. The most meaningful thing is to bring about a bigger world view from these contents. What can be manifested via the illustrations is limited, but the fantastic thing is that an illustration can render the viewers a boundless feeling and thinking. I've been always a fan for anti-Utopia, scientific fictions and magical novels, like 1984 by George Orwell, Beautiful New World by Aldous Huxle, short stories by Kurt Vonnegut as well as Harry Potter by JK Rowling, etc. I just think that fantasy creation can better and more deeply reflect the realities in a society.
Q. You've cooperated with more with magazines and journals as well as business clients of traditional brands. This time, you create for Mixc World. Is this your first across-boundary business space experience? What kind of Mixc World's characteristics moves you so much that you choose to collaborate with it?
A. Yeah, it's my first cooperation with business space.
Micx World is an insightful project, I think. From looking at the project brief to the meetings, I can always feel the whole team's diligence in the overall conception and the details. Mixc World is like a refined mini-world within a huge one. Same to the huge world, it's still a complete ecological system, equipped with life, culture, art, catering, social activity and education, etc. The difference is that each of its system is exquisitely selected out and decorated so that an ideal life status can be presented. Maybe, such a space can make people excited, render them a chance to imagine, to pursue, and finally assimilate the huge world outside. Though the space itself is limited, the coevolution generated via space + human can be infinite, which is quite similar to the final effect that I wish my works can achieve.
Q. When you were informed that your across-boundary client is a business space, will you face any creative thinking different from other clients?
A. "Yes" and "No". "Yes" may be because that every project is unique, whether it's personal or commercial, or even diverse projects assigned by the same client — they all should be tailored. "No" is because that I will still interpret from the perspective which I have great interest in.
Q. How do you understanding the proposition of "Mixc World"? What kind of value you wish to pass on to this city and its people via your works?
A. "Mixc World" tells about a story between a person and a space. The complex in the illustration adopts the actual one of Mixc World as its blueprint by adding whimsical elements. I hold the wish that the illustration can present the joyful ambiance in an amusement park and everyone can explore here full of curiosity regardless of his/her age.
Q. What has inspired you most while conceiving about the illustration of Mixc World's opening image?
A. The name "Mixc World" itself renders people with abundant visual images.
"Mixc" represents an all-inclusive and colorful image and we can also explore from the literal meaning —— its first letter stands for "the utmost point" while the second letter refers to "elephant". Elephant happens to be a lucky animal symbolizing good fortune and wisdom in various cultures. Therefore, the breakthrough point and leading role of this illustration is a godlike elephant, almighty and universal.
Q. Can you share the special point of this illustration of the opening image? Are there any tricks?
A. I am fond of setting several visual ciphers for the viewers to help them connect the points into a line subconsciously. For example, we can see that "Mixc" is giving a flower to a little girl and its inner universe acts in response to the universe figures in the elephant's body while the outside streaks are opposite to that in the elephant's body, in the girl's skirt, in the complex as well as that of the cloud in the sky, etc.
We can easily feel that this flower is part of the "almighty elephant" while this "almighty elephant" is closely interconnected with everything in the world (including the girl herself). Maybe, the whole world only becomes a small dot of the blue planet in the illustration; however, what the "almighty elephant" offers to the girl is indeed the colorfulness and wonderfulness of the whole world. The eye of this "almighty elephant" is a circle of the same size as that of the blue planet, which expresses the wish that the girl can view the world from the broad range of vision of an "almighty elephant". What's more, the round trees look the same as the shape of the flying balloons, shining upon each other and representing the beauty of balance between the nature and the mankind. The water flowing out from the stomach of this "almighty elephant" and it runs through the whole illustration. Water stands for life and creativity in both Oriental and western countries and it refers to this inspirational space. Anyway, there're 13 elephants hiding in this painting. Can you find them?