Involving the youth and dream of thousands of people, a city is nothing else than a city with features or self-dominant culture. It's Shenzhen's fast-changing advances, its innovative spirits as well as its broad mind that represent Shenzhen's eternity.
With the series of cultural and creative products — "It's Shenzhen!", we hope to arrange and present the supreme harmony of this immigrant city. Meanwhile, we are trying our best to help everyone in contact with our products to figure out the inner relation with himself, or even produce a sense of recognition, attachment and affiliation.
Consequently, we first attempt to begin with "marketplace" so as to explore where "the commonest harmony" lies. In Shenzhen, food extradites its native land, as well as packing up its accompanying memories and attachment. The conventional emphasis on daily meals almost rapidly hastens Shenzhen's abundance in diet, a kind of culture that can hardly be left behind even through migrating in addition to languages for Chinese.
This is also a kind of spontaneity that originates from all immigrant individuals. Chongqing people surely want to eat hot pot and barbecue will never get absent from Dandong people's midnight snack while Lanzhou people's restlessness can be easily placated with a bowl of ramen noodles…
We selects three agglomerations of delicacies in three major districts of Shenzhen, including Dongmen and Hubei in Luohu District, Chegongmiao and Shangmeilin in Futian District, Baishizhou and Shekou in Nanshan District.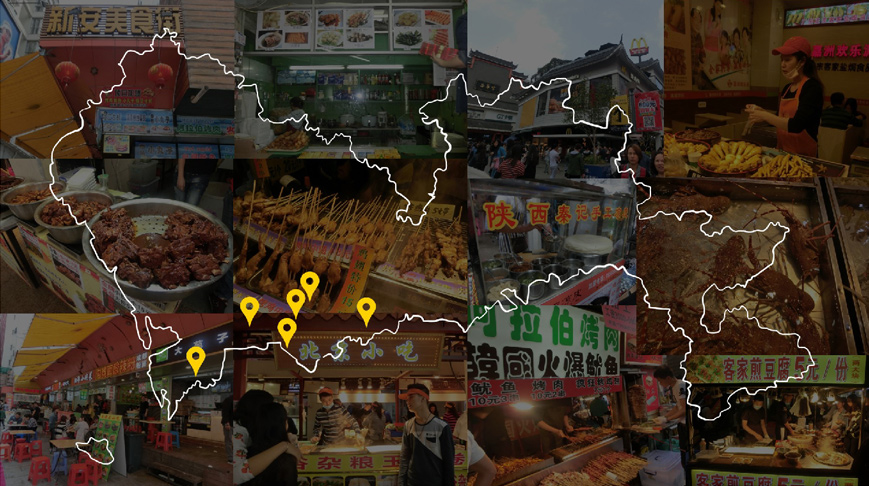 We uses each step to seek for all tastes on the spot and sketch them into a unique gourmet map belonging to Shenzhen.
We use the common canvas bag and its package as main carrier, use artistic creation method to transform bag and its package into visual stories imbued with details. Core pattern is taken as the design principle of canvas bag. The package of canvas bag is more of a carrier of more information, which can be read, preserved and recycled for use.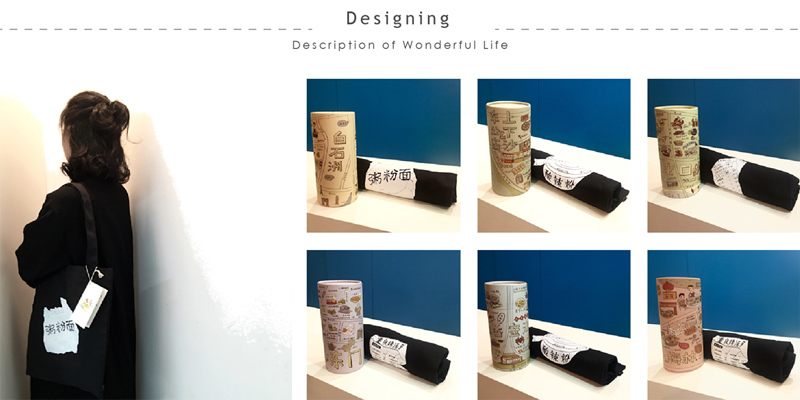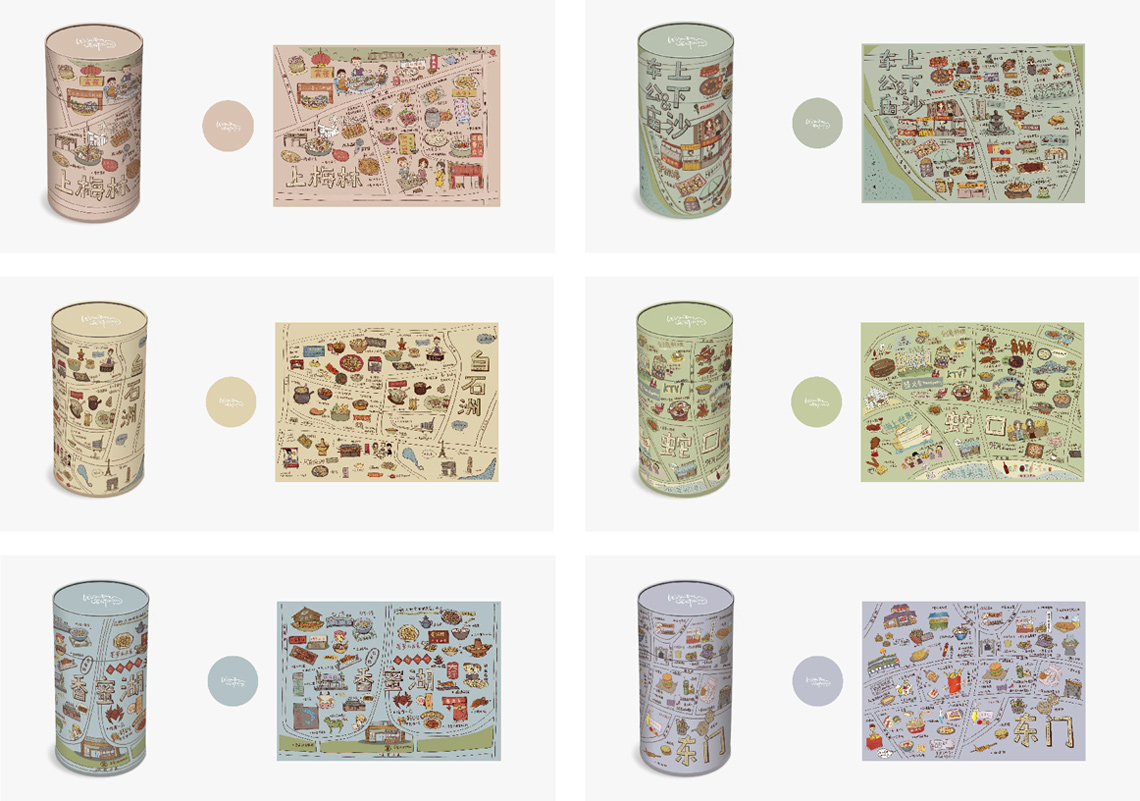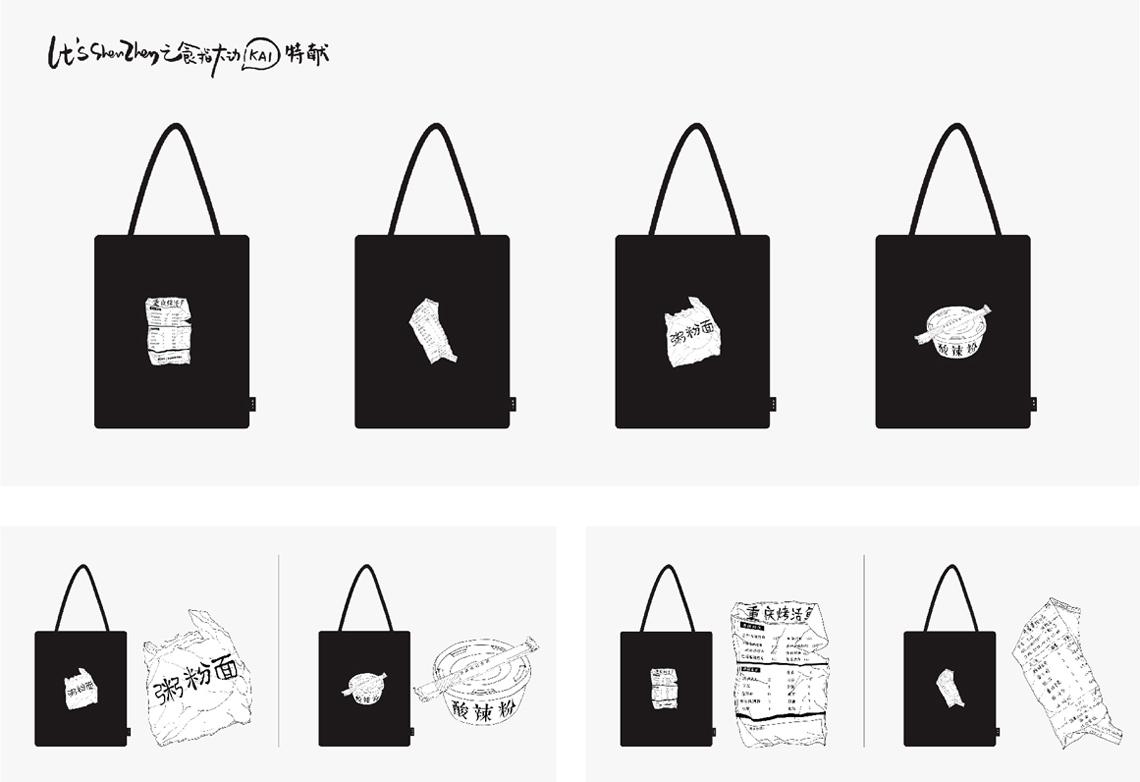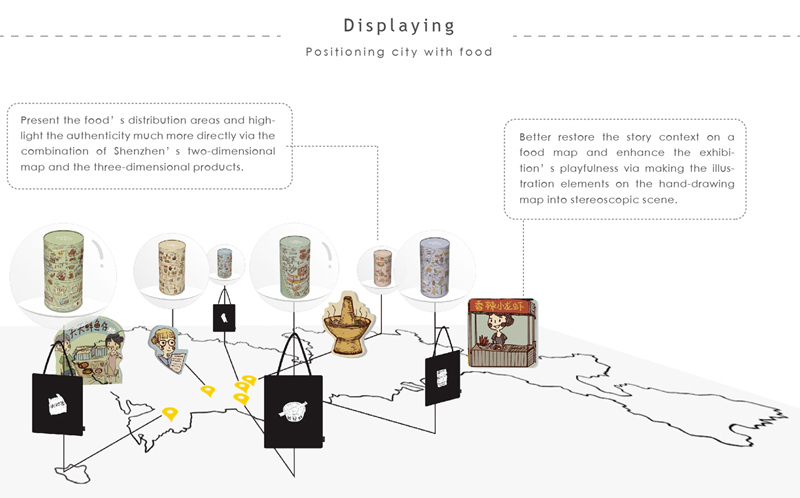 Present the food's distribution areas and highlight the authenticity much more directly via the combination of Shenzhen's two-dimensional map and the three-dimensional products.Better restore the story context on a food map and enhance the exhibition's playfulness via making the illustration elements on the hand-drawing map into stereoscopic scene.